Case Study 6
Surveillance Foundation for a State Agency
In 2009, just as IP Video became prevalent, one of Minnesota's most important agencies embarked on a mission to find a surveillance platform that would provide an open-architecture foundation for it to expand upon moving forward and open up collaborative opportunities.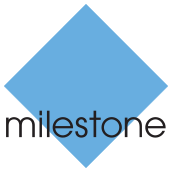 In 2009, the idea of a centralized, non-proprietary surveillance platform written around open-architecture was a new concept. However, centralized and non-proprietary surveillance is precisely what one Minnesota department desired. They had the infrastructure in place to make it happen, but they lacked direction on a software platform that would meet their current needs and also allow for customization as the system grew and their needs changed. This presented a unique challenge in that they desired the possibility of sharing video with other agencies to serve mutual interests and stakeholders.
After a needs assessment was conducted, Pro-Tec Design collaborated with many different manufacturers of software to find the right implementation. Milestone Systems offered a video management system that was written around open-architecture and had an ecosystem of software developers to create endless possibilities of integration and feature enhancements. It also allowed for the customization of the base system, so it fit the needs of the organization entirely. Once implemented, the system grew and expanded to numerous other agencies with common interests.
Open a conversation on new approaches to your security strategy.