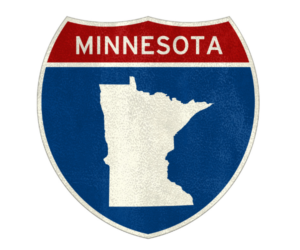 Pro-Tec Design has been awarded the Minnesota State Contract for Electronic Premises Security Systems, Contract 184435.
In order to obtain the State Contract, Pro-Tec Design had to demonstrate business responsibility through compliance of affirmative action, equal pay, non-discrimination, and prevailing wages, as well as being highly competitive in our pricing.
The State of Minnesota is committed to diversity and inclusion in its public procurement process. The goal is to ensure that those providing goods and services to the State are representative of our Minnesota communities and include businesses owned by minorities, women, veterans, and those with substantial physical disabilities.
Creating broader opportunities for historically under-represented groups provides for additional options and greater competition in the marketplace, creates stronger relationships and engagement within our communities, and fosters economic development and equality.
Minnesota's Cooperative Purchasing Venture (CPV), established by Minn. Stat. § 16C.03, subd.10, allows eligible entities to purchase goods, certain services and utilities from contracts established by the Office of State Procurement (OSP) for Minnesota state agencies. OSP contracts with vendors to provide goods, services and utilities to state agencies.
This program creates a legal relationship so that eligible governmental entities can use these contracts just like state agencies. Minnesota Statutes § 471.59, subd. 1, known as the Joint Powers Act, defines the governmental entities that may join the CPV program. They include counties, cities, towns, townships, and school districts, as well as other entities. Minn. Stat. § 16C.105 adds certain tax-exempt, non-profit entities and charitable organizations to the list of entities eligible to use these contracts.
Legislation passed in the 2009 Legislative Session encourages all municipalities defined in Minn. Stat. § 471.345 to utilize the state's contracts available under the Cooperative Purchasing Venture.
State Contract Resource Links
Ready for a fast response?
Open a conversation on new approaches to your security strategy.
Pro-Tec Design 
5929 Baker Road, Suite 400
Minnetonka, MN 55345
Phone: (763) 553-1477