Case Study 5
Unifying a County
One of Minnesota's largest counties looks to unify its video surveillance platform across all facilities and departments.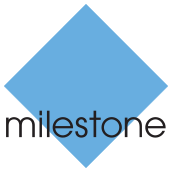 Pro-Tec Design met with a local county that was interested in consolidating and centralizing its video surveillance platform. Over the years, each department had operated independently, using and supporting its own system. This approach led to an inconsistent design and deployment of the systems that did not leverage the existing network infrastructure and was also costly to maintain.
The first step in determining how to proceed was to conduct an audit and assessment of the existing conditions, systems in place, and stakeholders involved. It was through this process that we were able to provide a complete accounting of all systems installed; a needs assessment from all department heads, and a direction for moving forward. At the conclusion of our engagement, we defined the unified platform the county was going to deploy, established individual projects to get them there with the budget figures they needed for the next budgeting cycle.
Open a conversation on new approaches to your security strategy.