The world's finest security systems integrators
ProTec is proud to be a Security-Net™ Member.
Local Touch. Global Reach.

Established in 1993, Security-Net is one of the world's finest security systems integrators. With headquarters located in Exton, Pennsylvania, Security-Net maintains approximately 50 regional offices and 1,200 dedicated professionals positioned across the USA, Canada, and beyond.
With its reputation of excellence and innovation in the security integration industry, Security-Net supports and services both private industry and the government sector with intelligent security systems solutions.
Security-Net continues to carefully select innovative advanced technology products and continually improve its services offerings to meet emerging customer security needs.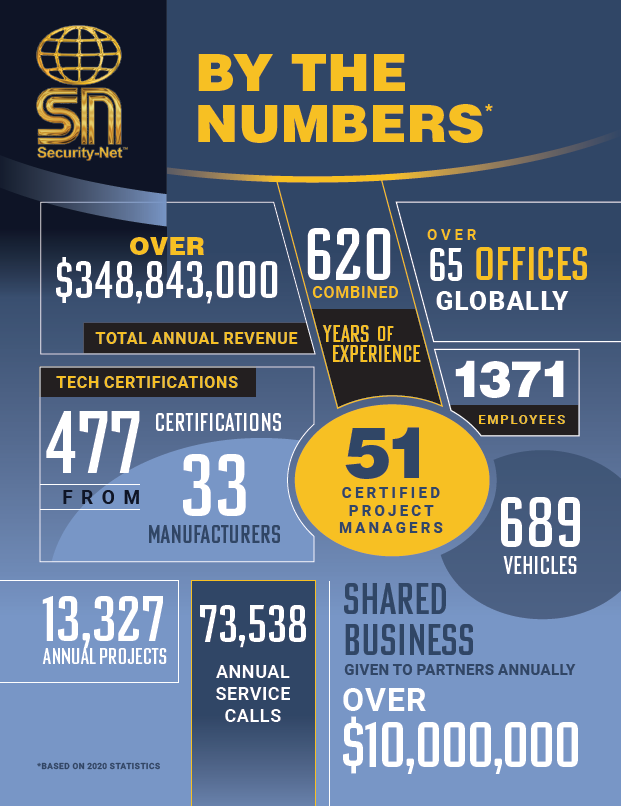 Security-Net's Partner Network
With a network comprising the world's finest security systems integrators, Security-Net's collaborative global presence ensures you receive the highest quality products,installation and service.
Our valued partners and their territories cover the United States, Canada and abroad. To learn more about SecurityNet™ and our partners, visit www.security-net.com.
Open a conversation on new approaches to your security strategy.